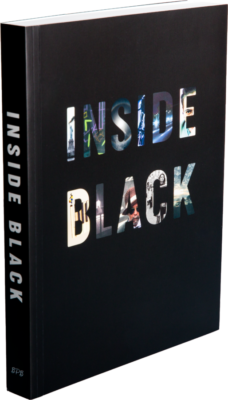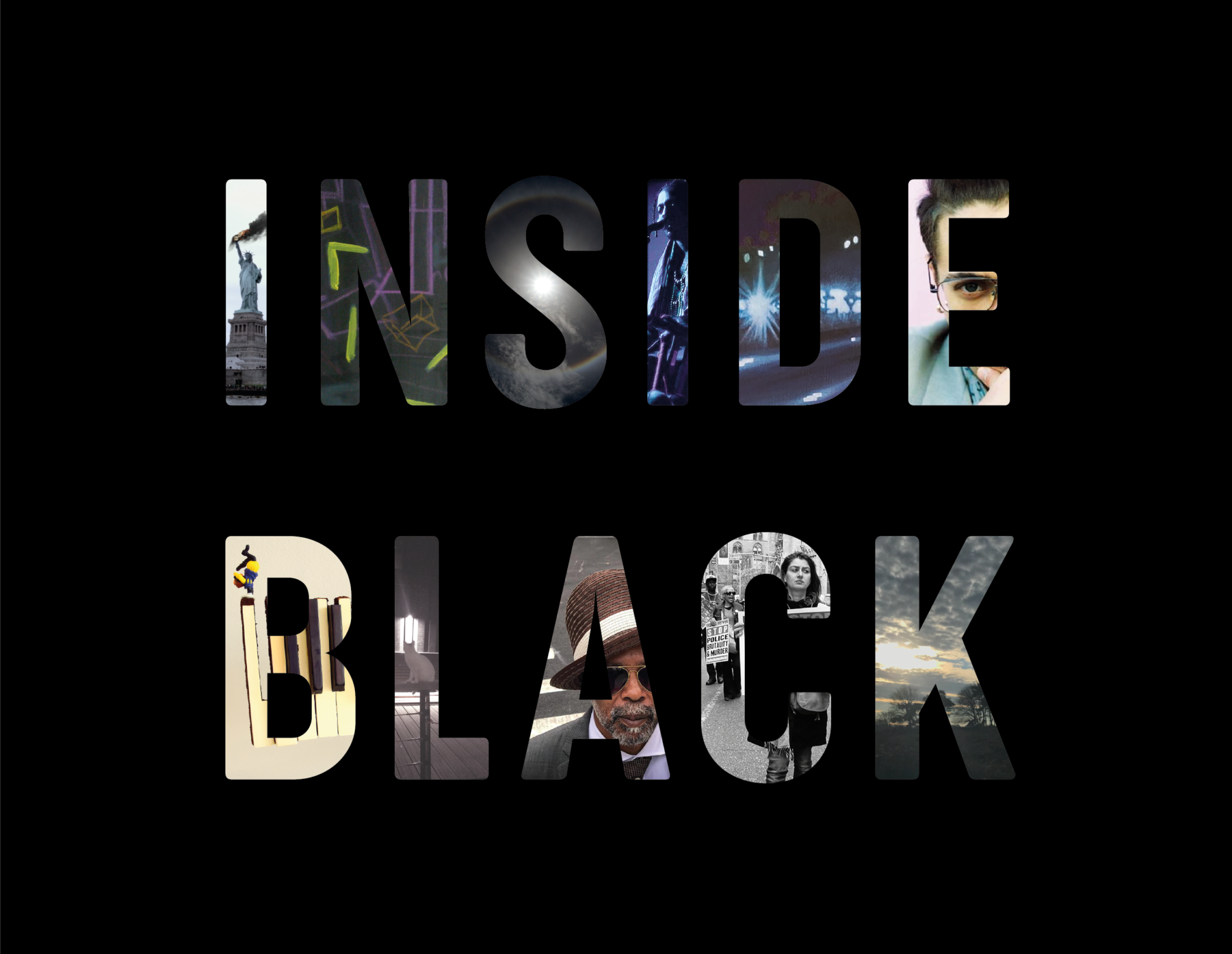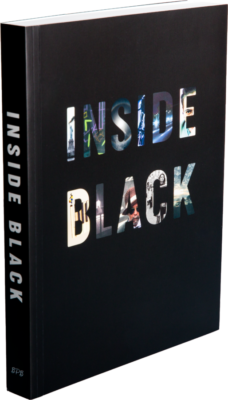 INSIDE BLACK is a dynamic concept initiated by visual artist and poet Leslie Browne, and executed with writer, photographer Joan Gannij, which investigates the depth and true meaning of black through art, culture, science and human consciousness.
The word BLACK has been loaded with associations throughout history, referring to race, class, the human shadow side, the unknown, and Black Holes. Whether it be about the darkness of night, or the stranger in ourselves, black is an invitation to open our minds. We are striving to contradict the negative connotations which we have been conditioned to believe about 'what is black' in Western society.
Graphic design (cover and lay-out) by Leonie Klooster, KloosterVision
INSIDE BLACK features a diverse range of chapters by an international group of 30 contributors which include: an interview with artist Anish Kapoor by filmmaker Maartje Nevejan; poetry and spoken word by Quincy Troupe, David Henderson, Sharrif Simmons, Lovely Uhlenbeek, OTION, Benjamin Fro and more; a reflection on love and Black music by Dr. Charissa Granger; Black Hole insights by Nobel Prize-winning physicist, Professor Gerard 't Hooft; choreographer Monique Duurvoort, on mixed heritage in the dance world; Akinsanya Kambon, former Black Panther on racism in the military and police violence; a rare encounter with Muhammad Ali by Joan Gannij, and much more. There are exceptional black and white images by top photographers from the New York Times, Vanity Fair and Life magazines. Chapters featuring visual artists Anthony Murrell, Esther Tielemans, Saskia Janssen, George Korsmit, Rob Sweere, and Séan Hannan among others, include images of their work. Sara Hermanides, Leonie Klooster, Ashish Pant, and Arjan Polhuijs explore various dimensions of human behavior. See the full list of contributors.
Like and follow @insideblackproject on instagram and facebook to see images, impressions and updates on the INSIDE BLACK book and the exhibition (September 2020) Arti et Amicitiae.